Baby Essentials - 15 Things You Need To Get For The Arrival Of Your Baby
Tried and tested must-have baby essentials for your newborn and all you need to get before your baby is born.
Here's a question I get a lot: "What do I need to get before my baby is born" It's an essential question to ask ourselves as we prep for our bubbas to enter our big world.
Getting ready for our little ones is part of the fun, it's also a way of connecting with them while they are in our tummies.
As we get a pram, nappies, baby clothes, etc. we imagine our world with our newborns, and we want to make it just right, so they know they feel welcomed, loved and snug.
I'm a mum of four girls, I have been through the newborn stage four times, and several more times with my clients. I am a minimalist at heart and love to encourage new families to keep it simple and only get what is truly essential.
Keeping it to a minimum and not indulging in baby accessories galore will not only be kind on your finances but also reduce your stress. Clutter and 'stuff' has been proven to create chaos and anxiety, and a child is also known to create a fair bit of upheaval in our lives. By focusing on the baby essentials only, you are getting an excellent start to motherhood.
My latest doula client asked me the same question that so many mums have before her "Any suggestions on what I need to get for my baby's arrival'? And boy oh boy, do I have suggestions– so here we go:
The 15 baby essentials. My top tips for what you need to get for the arrival of your baby:
5 Muslin wraps.
Why 5? Because you will find these handy as they are great for everything - burping, wrapping, sun protection as you stroll with your baby in the park, small picnic blanket, etc. I know you can get some more hi-tech wraps for babies these days, but when your baby is 0-3 months, I will argue that the muslin wraps are still the best to use. You may choose to upgrade these to a cocoon type wrap with a zip or buttons when your baby is 3 to 4 months old as your baby is likely to be strong enough to undo the muslin wrap (despite your mad wrapping skills by then).
A merino wool blanket.
Depending on the season. A winter baby will need an extra layer, so having a skin-friendly breathable blanket that keeps them snug and warm is essential.
Clothes.
You may notice that the list of clothes is pretty, let's say, minimal… but there's a reason for this. You don't need much when they are under six months. Apart from onesies and pants with feet in them that keeps them warm and comfy, you will need a few sets but don't overdo it. You need to get new sizes all too fast for any new mums liking. Don't bother with the rest, anything that doesn't button under their bums or from neck-to-feet is going to be a pain in your neck. When they are so little tops and dresses tend to creep up and bundle around their waist, for you to continually adjust their attire.. they are squiggly little beings so just hang tight, the cute little outfits will take their glory as your baby is past their first six months. Then you can get stylish and have fun with it. Until then, don't bother – don't even think of getting socks, they just keep falling off.
2-3 all-in-one jumpsuits. Have at least one of these in merino wool as this keeps them cool in warmer weather and warm in cold weather. (opt for merino wool from non-mulesed merino sheep).
2-3 bodysuits. Tops that buttons under the nappy.
2-3 footed pants.
A sun hat.
A warm hat (for winter babies).
Nappies.
I know you know this – so here's my favourite brand: Jooya. Use this code: ref5604277 and you will get a discount. They are super soft and non-toxic. They are less bulky than other brands, and they hold content very well, I have never had issues with leakage. And can be ordered in bulk at wholesale prices. The beautiful thing is that you can order these online. Homedelivery is key.
Want to try cloth nappies? Try them – it's a personal thing, as my lovely doula suggested to me a few pregnancies ago - get a few to try out first before you buy a whole cloth nappy set. Cloth Nappies: For those of you who wish to use cloth nappies, I highly recommend Nappy Luxe which you can find here. Cloth nappies are a great alternative to disposable nappies and many of the families I have supported are using cloth nappies. If you want to learn more I recommend reaching out to Nappy Luxe.
Wipes.
You will use tons and tons of these. Be kind to mother earth and ease the load on landfill and get biodegradable ones. Yes, spend the extra dollar and think beyond your wallet. Our planet needs your investment. Joonya's are again are a choice you can feel right about (biodegradable, compostable, from FSC certified sustainable plants and free of toxic chemicals). Also conveniently available for home delivery online! Use this code: ref5604277 and you will get a discount.
Nappy change mat.
You may notice there is no 'table' attached to this. Well, again I find that when it comes to setting up your baby's room, a changing table does look good and seems like a no-brainer, however, after having changed roughly 500.879.020 nappies (and counting) I would estimate that roughly 100 of those were on the actual changing table. I very frequently find that the most convenient place to change nappies is everywhere else but the baby's room. Sofa, kitchen table, my bed, and the floor … you name it. So instead I would suggest you get a change mat that has high sides so your bub won't roll off the mat. The higher the sides the better. That way you just quickly grab the changing mat and place it where it best suits you. If you live in a multi-level house you could consider getting a change mat on each level.
Co-sleeper bed.
Sleeping close to your newborn is by far the best you can do, I am an advocate for co-sleeping no secret there. But there are ways you can do it. I love a good co-sleeper that attaches to the parent's bed. That way your bub is safe but within arms reach. This will not only offer a safe environment for your baby but also offers you a chance to get more rest than if you have to get up and grab your baby during the night. A co-sleeper should ideally be convenient enough to allow you to gently slide your baby towards you for easy breastfeeding access and kisses. Having tried several types of co-sleeper beds, my preferred bed is Bednest. It also offers support for reflux babies and babies with sensitive tummies.
Sling and wraps for carrying bub.
Similar to co-sleeping I am a big believer that carrying your baby for as you also enjoy it, is a unique way to offer your baby safety, love, nourishment (skin to skin and emotional attachment), and for you to feel the closeness of your miracle. Being able to carry your baby allows for connection and bonding, free hands (to cook, clean, shop, etc.) and I often find that babies who are strapped to their mum or dads are happier and more content. And remember, you can only do this for so long. The Ergo carrier is also brilliant! He or she will get heavy very fast and then the pram is your best friend to save your back!
Pram.
My favourite for all three girls has been the iCandy, but it depends on your lifestyle. Go shopping for your perfect match, find what suit your needs best. A sporty version? A rough road version with good suspension? There are so many. And so many good ones. I managed to find one on eBay that was second hand, brilliant. So don't be shy look for second-hand ones if you like, they hold many generations of babies.
Car Capsule.
You can get baby capsules that are usable from newborn to toddler, probably the most financially smart way to go about this one. I have however also loved the flexibility of an infant capsule that transfers to the pram. That way you can move your baby from car to pram without waking them. Very handy.
Bath ramp rather than a baby bathtub.
Similar to the changing mat-table situation. I find a baby bathtub to be in the way and your baby will outgrow the plastic bath in no time. It is clunky, and it takes up so much space. I much prefer getting the bath ramp instead. It is small and simple and makes you feel like you won't lose grip of your slippery baby. In fact, I would go as far as to say bathing your baby without a ramp isn't as safe. They can be hard to handle with just one hand! If you do not have a bathtub in your home you can get a foldable baby bath: Stokke and BOOn are great options, many of these are available on gumtree and eBay.
Also, don't worry about a bath thermometer, just make sure the water is body temperature, stick your elbow in there and it should be the same temp as your body.
Jojoba organic oil.
The only thing to use on your baby! Don't even think of soaps and lotions etc. It's wrong and such fluff to think a newborn baby need anything but a bit of water and a few drops of organic jojoba oil. That's all, seriously! They don't get that dirty until they are roaming around on their hands and knees. It is important not to mess with the natural oils of their skin; it's part of their ability to build their healthy immune and digestive system to have the natural oils preserved and whatever they get from you from having skin on skin contact every day. This stuff is so important! Maybe get a soft washcloth to help wash off any dead skin bits. But that's as far as you need to go. Organic cotton buds (not for their ears) will do as well, to get into the crooks and crannies cleaned (skin folds and their belly button).
Baby nail clippers.
In the early day's post-birth my doula comes and bites the nails of my babies, she is pretty 'earth mamma' like that. I can't quite get that bit right. So I use a good old baby sized nail clipper. It lasts well into school years, as their nails stay small for years (thank God).
Thermometer.
An armpit thermometer. The only truly useful thermometer. Paediatricians in hospitals shake their heads at GP's that use ear thermometers. It's never as accurate. So pop down to the pharmacy and get a good old armpit one. The first three months of a baby's life is when their temperature really matters. After that, they are a bit more resilient, and you don't have to worry as much. To learn more about your baby's immune system and how to help your baby when unwell go to my online program 'boost my bub.'
There you have it. Exactly what you need to welcome your baby earth-side. Keep it simple, keep it sustainable and low allergic. After the first three months, you will (start to) get into the swing of motherhood and the needs of your baby. Until then there is no need to get too much stuff. I always ponder on what is in those heavy nappy bags that I see mums logging around... do they need all that? This is where the baby essentials are more like "nice to have" vs. "need to have". You know when you've travelled overseas with a full suitcase and realised you only used 20% of what you brought with you upon unpacking? I've gotten through 3 babies without needing more than my keys, phone and a nappy when I left the house. But each to their own set up for baby essentials.
Congratulations and many wishes for a beautiful new chapter in life with your baby!
Checklist for baby essentials (summary):
Five muslin wraps
1 Marino wool blanket
Two all-in-one jumpsuits.
Two bodysuits.
Two footed pants.
A sun hat.
A warm hat (for winter babies). - all of the above are available at naturebaby.
Nappies Joonya.
Wipes Joonya.
Co-sleeper bed. Bednest is great.
Nappy change mat.
Sling and wraps for carrying bub.
Pram.
Car capsule.
Bath ramp.
Jojoba organic oil.
Baby nail clippers.
Thermometer (armpit).
I hope this list of baby essentials will take some load off your shoulders and help you find the right things you need. You can also use the baby essentials list as a wishlist and share it with friends and family.
Where to now?
NB: baby toys, playmats, bottles (if your baby is breastfed), all comes after 3 months.
All of the above baby essentials recommendations are my own and not paid. This baby essentials blogpost is not sponsored.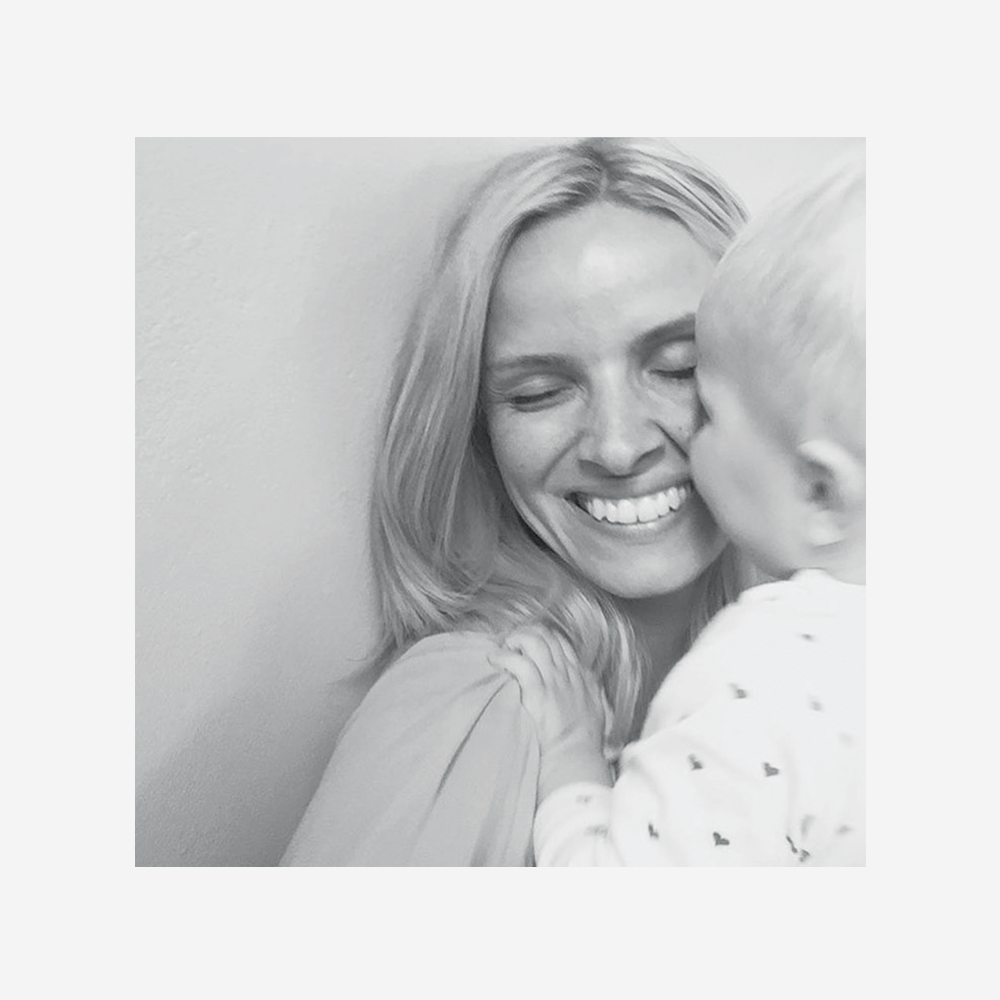 My Top 10 Foods for a Happier Healthier Mum
As a fellow mum (of three wonderful girls) I really know how challenging and exhausting being a mum can be at times!

When I first became a mum I realised just how much my lifestyle and diet played a part in how well I coped with the demanding tasks of caring for my little ones.

I help so many women through all kinds of burnout, exhaustion, weight gain, digestive and hormone problems, illness and general low's.... and I never get tired of seeing just how well they respond to my graspable and nurturing support. It really makes my job such a blessing, to be able to help you.
Alright, let's get to it! Here are my top 10 tips to become a happier and healthier mum!